The Premier Shutter: Polywood
Back in the early 1970's, a team of professionals set out to create the ultimate shutter. They wanted a shutter that didn't warp, crack or split. They wanted a perfect finish. They wanted energy-efficient characteristics that separated it from all other shutters. What they created was The Polywood Shutter®.
 Manufactured by the Polywood Shutter Company in Wausau, Wisconsin, Polywood has been installed in millions of homes across the world because it is simply the best you can buy. They have a reputation of being the best non-wood shutter on the market due to their unique material composition, paint finish, construction and durability. No other shutter installs easier, looks better, lasts longer or makes your customer happier than Polywood. There really is a difference!
Polywood Shutters come with numerous options for your customers:
Choose from white, off-white and snow white (bright white), or our custom color program that offers thousands of colors for a small upcharge.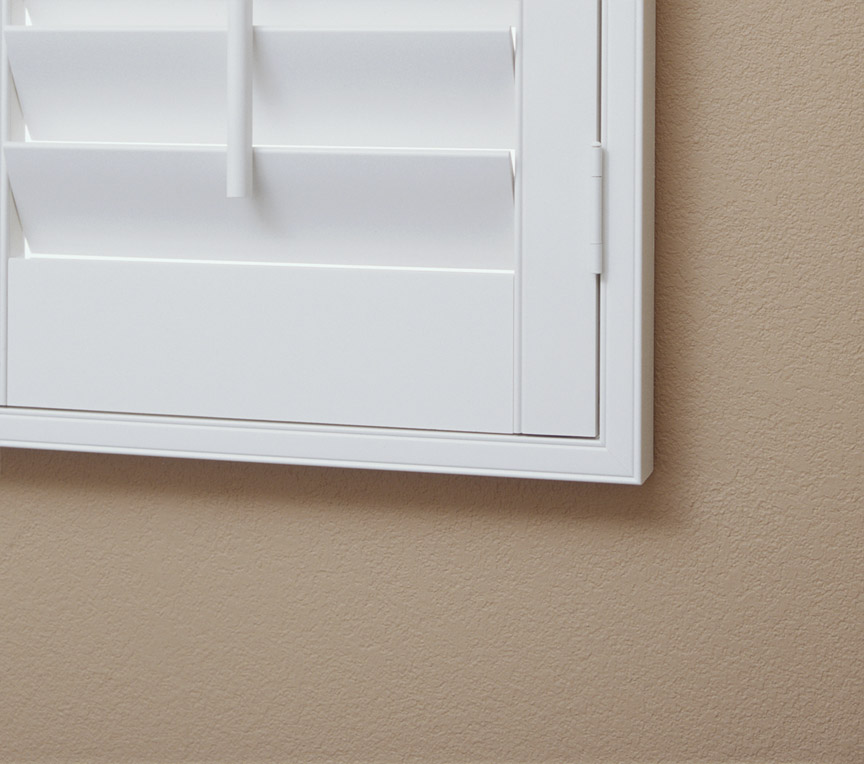 Outside Mounted L-Frame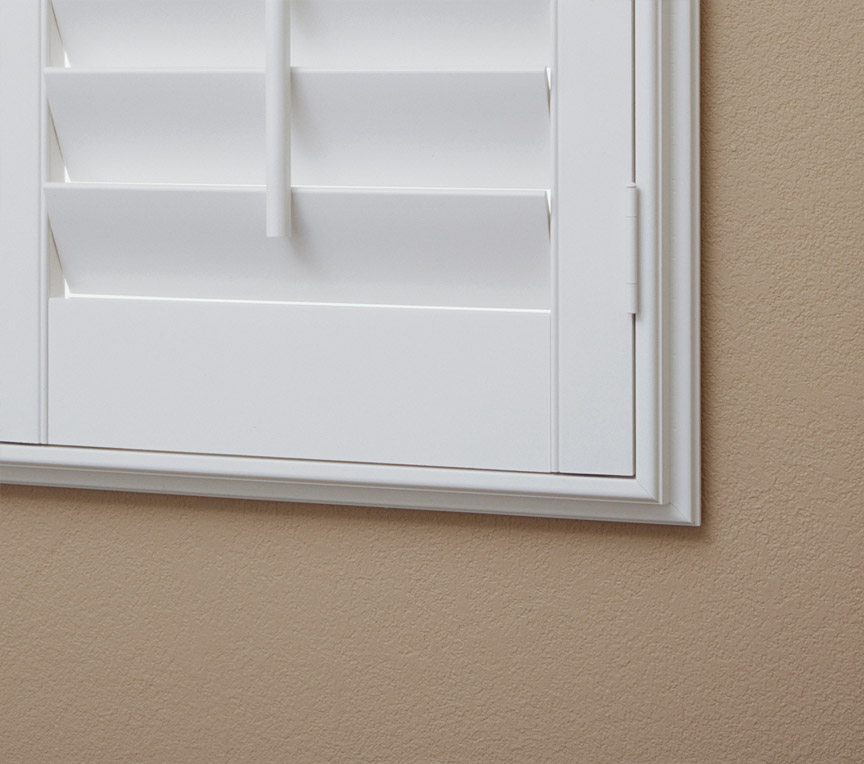 Outside Mounted Decorative Frame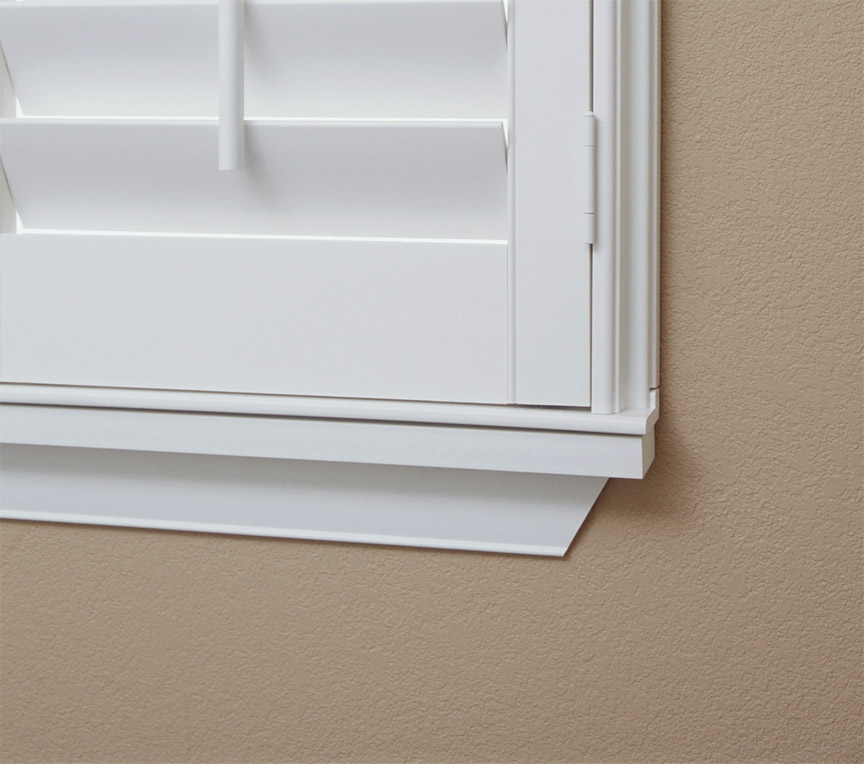 Outside Mounted Decorative Frame on Existing Sill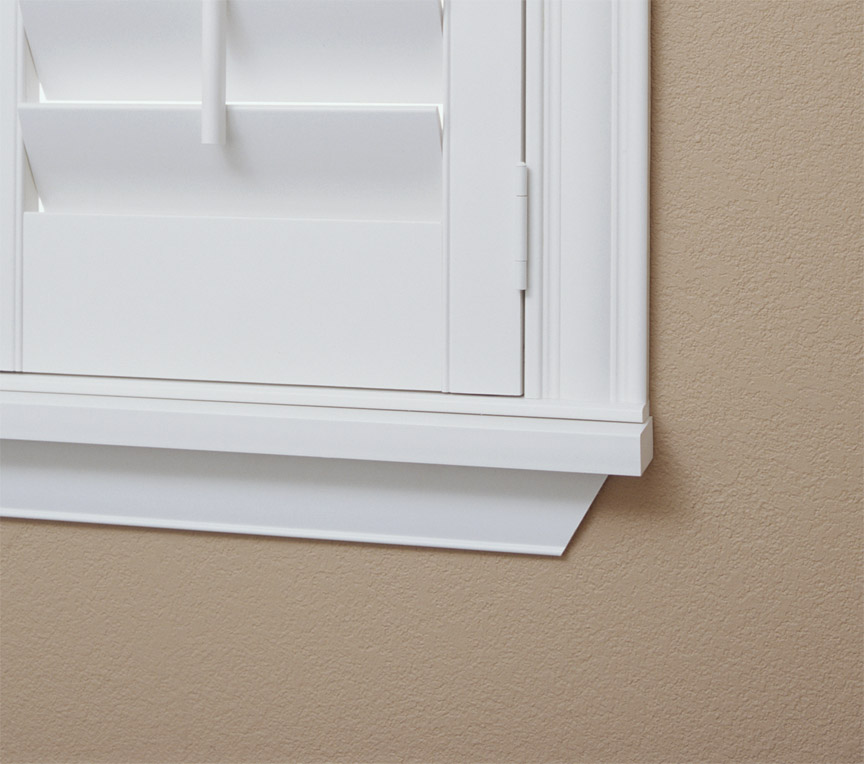 Inside Z-frame with decorative casing on an existing sill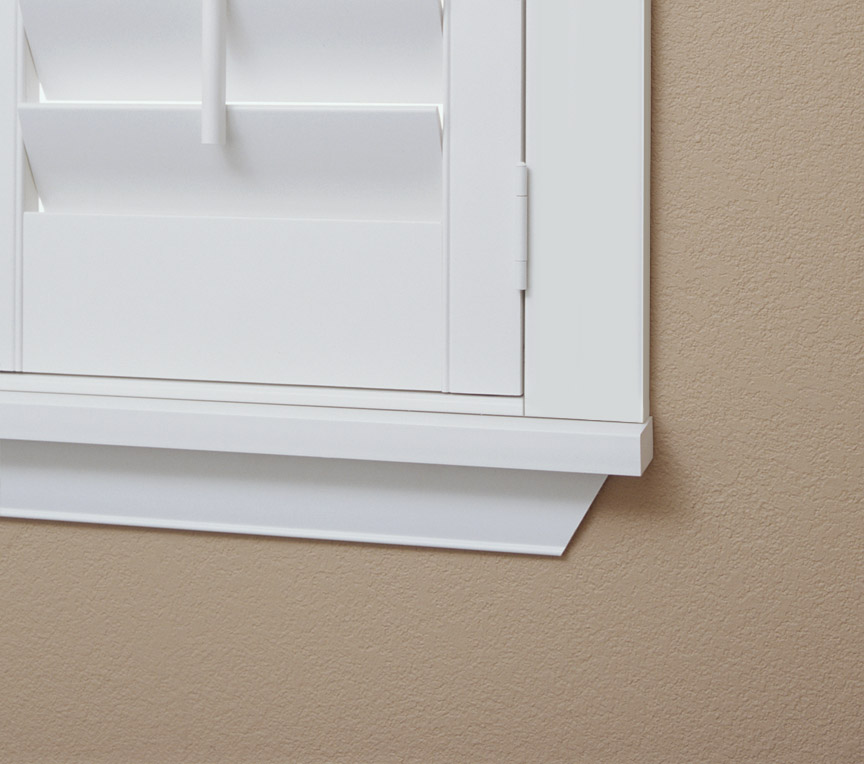 Craftsman Z-frame on top of an Existing Sill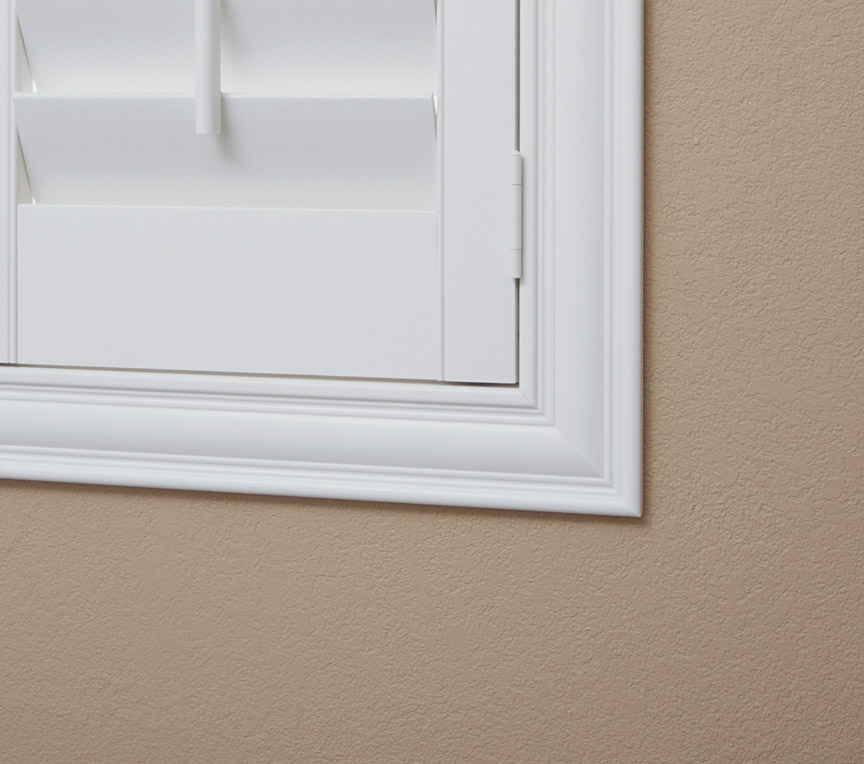 Inside Mounted Z-frame with Decorative Casing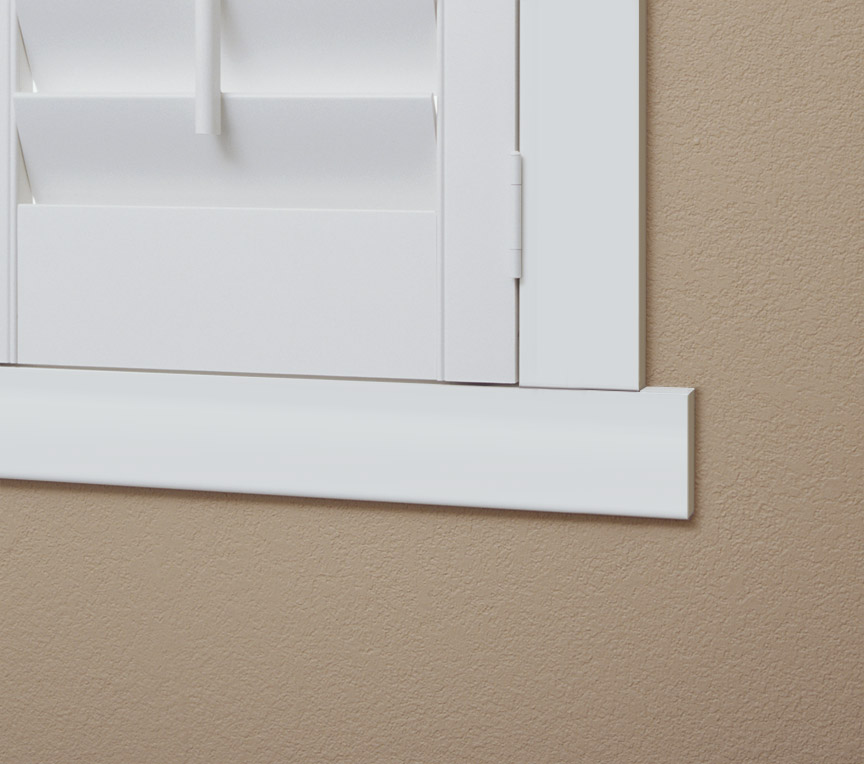 Craftsman Z-frame Extended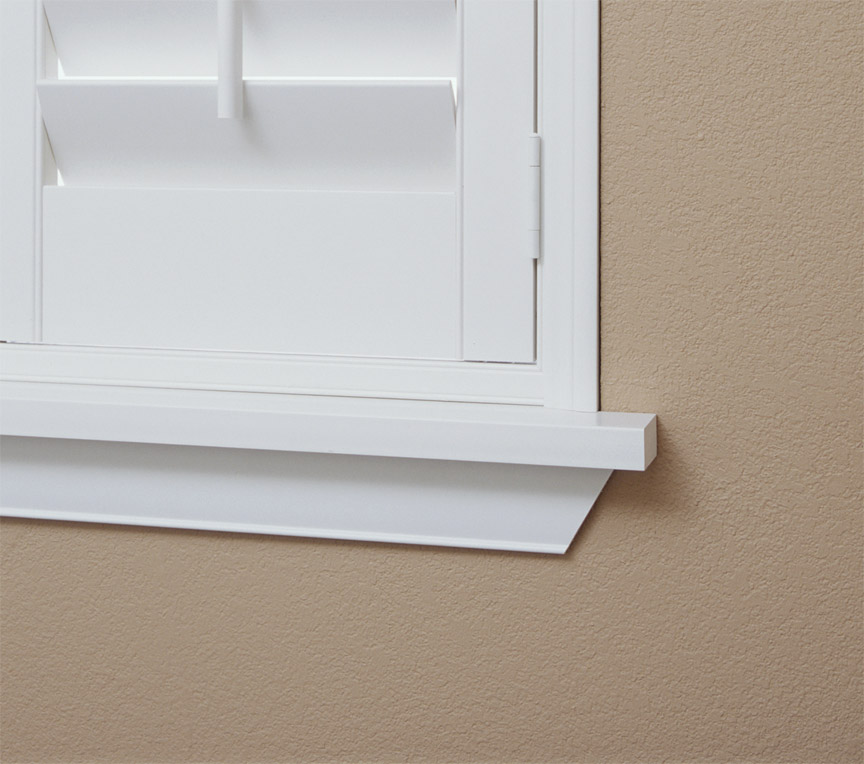 Inside Mounted L-frame on top of an Existing Sill
Select from our array of frames for inside mount, outside mount and Z-frame applications.
Louver Size and Finish
Choose from 2.5", 3.5" or 4.5" in smooth or wood grain finish.
Tilt Rod Options
We offer a standard tilt rod and a hidden tilt rod.
Specialty Shapes
Polywood is available in any custom shape, including arches, sunbursts, rakes, circles, ovals, and more. All are custom made to perfectly fit your customer's windows.
The beauty of Polywood is one of its greatest benefits. The superior quality of our American craftsmanship is second to none. You'll be impressed with Polywood's good looks, but also with its durability.
Our manufacturing process goes through a series of quality controls to ensure that every shutter is built to your exact specifications every time.
The Polywood material is unique as is its paint finish. Polywood components are painted in an oven—baked on for added durability. This helps us ensure that Polywood will never warp, crack, split or discolor. Ever.
It's moisture resistant, fire resistant and termite proof. It's also the most energy efficient shutter you can buy. Independent tests show that Polywood is up to 70% more energy efficient than wood shutters and 1600% more than aluminum mini-blinds. It has the best R-value in the industry and blocks nearly 46% of heat transfer. All of this means your customers will save money on their energy bills.
You'll also find Polywood to be very forgiving and very easy to install. It will quickly become your favorite shutter… and your customer's favorite too!
Polywood Fabrication, Inc. and The Polywood Shutter Company warrant the Polywood® shutter to be free from defects in materials, workmanship, paint finish, and installation for the life of the product. This warranty is only valid to the original customer. This warranty does not cover:
• Accident, misuse, neglect, fire, water, lightning, or other acts of nature, unauthorized product modification.
• Repair or attempted repair by anyone not authorized by Polywood Fabrication, Inc.
• Cause external to the product.
• Normal wear and tear.
• Repainting of the product.
• Damage due to failure to follow proper instructions for cleaning and maintenance.
• Damage to other property caused by any defects in the product, etc.
If this product proves to be defective in materials or workmanship during the warranty period, Polywood Fabrication, Inc. will, at its sole option, repair or replace any defective product. There are no other warranties, expressed or implied, which extend beyond the description herein, including the implied warranty of merchantability or fitness for a particular purpose or use with respect to the product. Polywood Fabrication, Inc.'s liability is limited to the cost of the repair or replacement of the product. This warranty gives you specific legal rights, and you may also have other rights that vary from locality to locality. Some localities do not allow limitations on implied warranties, so the above limitations and exclusions may not apply to you.
Interested In Becoming a Polywood Shutters Dealer?
Would you like more information on Polywood shutters and our dealer program? Contact us here and we'll reach out soon!